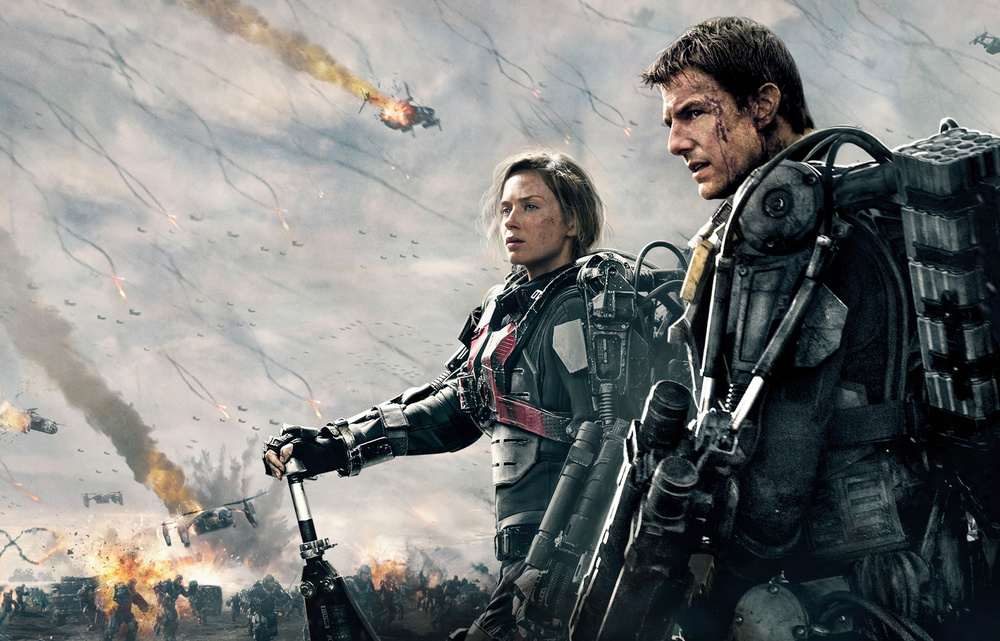 Well this is pretty impressive. In order to promote their upcoming sci-fi film Edge of Tomorrow, stars Tom Cruise and Emily Blunt will be taking part in a groundbreaking event that has never before been attempted. They will be attending three premieres in one day (July 28th). But the catch is, each premiere is in a different country!
Beginning in London at 7:00am on July 28th (4.00pm Sydney EST 28th May), the tour will then take them to the second premiere in Paris at 2:00pm (10.00pm Sydney EST 28th May). They will then head to New York City for the third premiere at 10:00pm (12.00pm Sydney EST 29th May). These times mark the beginning of the red carpet events preceding the screenings, and the final screening will begin at 11:59pm local time in New York; literally chasing tomorrow right to the edge.
There will be a live stream online for each event. Cruise, Blunt and director Doug Liman (The Bourne Identity) will also be interacting with fans via social media between the events, and fans can get involved by using #EOTLive.
Edge of Tomorrow is shaping up to be an awesome sci-fi epic and this is definitely an exciting and fun idea for the premieres of the film! Have a look at the trailer below.
Edge of Tomorrow opens in Australian cinemas on June 5th this year.